Jaden Smith brought a hair-raising accessory to the Met Gala.
The "Karate Kid" actor, who recently had dad Will shave off his blond dreadlocks, carried them with him to the event Monday night.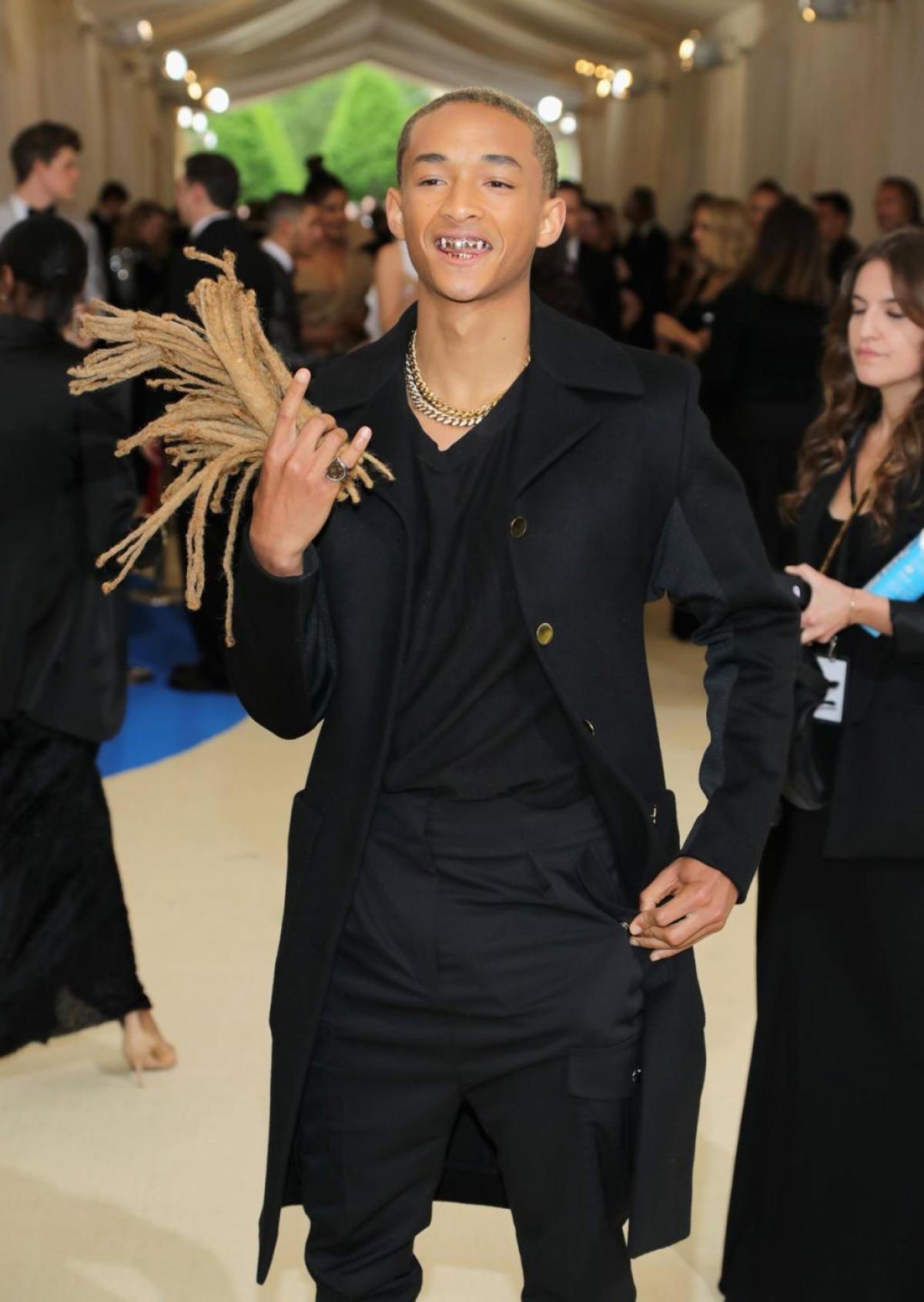 The 18-year-old was also sporting a metal grill that he'd been spotted with over the last few days.
Smith arrived in New York just a few days ago from Canada, where he's filming his new movie "Life in a Year" with Cara Delevingne.
Source: NYdailynews