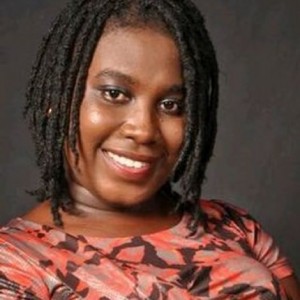 Global Media Alliance is yet to explain the circumstances under which it released a public statement four months ago claiming one of its employees, Ms Ada, had been gang raped and kidnapped.
The official statement gave credence to speculations of Ms Ada's supposed abduction and was put out at a time disturbing photos of a naked Ada, with some men cutting off her dreadlocks while others were on top of her, had gone viral on social media.
Police investigations have revealed the gang rape allegation was false and owner of the hotel, Joeregi, where the 'acting' took place, has confirmed Ada came there to book a room which she said she was using to shoot a movie.
The hotel owner said Ada came to the hotel with the men in the photos and they left together.
Surprisingly, Ada's employers, Global Media Alliance, on Wednesday, organised a press conference where Ada told journalists that she had neither seen the photos nor had an idea how they got to the public.
"I have not seen pictures of myself. I was found practically naked on the street. I don't even know how I moved from Accra to Takoradi," Ada stated.
She continued: "Now there is too much I don't even understand. There are some stories, I don't know how authentic they are; I don't know where they are coming from and I think there are some things you should go to the police. I've been virtually going back and forth with the police. They have to do their bit, I have to do my bit…I am fine; I am good and I am ready to get back to work, maybe twice what I used to do—with a lot of energy, more creativity—so my fans should just chill out. I know they are missing a lot…"
At the press conference, Ada and her bosses did not say whether the gang rape allegation was true or a prank.
The conference also failed to throw light on the supposed Ada gang rape saga which became a national issue.
Surprisingly, Global Media Alliance, at the press conference, said Ada was treated by a consultant psychiatrist, one Dr Yao Mfodwo, currently self-employed, at a private mental hospital.
Dr Mfodwo told the media Ada was referred to him by DCOP Agbenu, a medical practitioner at the Police Hospital, and that there was no report to confirm or deny whether Ada was indeed raped.
The doctor then took the media through a lengthy lecture mainly on medical issues as well as behavioural patterns and symptoms Ada exhibited under his care.
Source: News One.