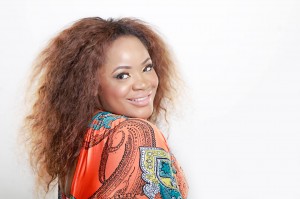 Pregnant Uche Ogbodo and her Norway based ex footballer Ato who married secretly in October 2013 have split..There have been rumors of the split before now as he was said to have been married to a white woman with kids..But a few months ago, she granted an interview saying her husband treats her like a precious egg…The actress who is in the US preparing for the birth of her child confirmed the split to SDK but denied he is married to someone else….
"Well that may be true but what isn't true is that it wasn't really marriage yet because it wasn't fully formalised, we were still in the process of formalising it when all hell broke loose, so I was merely Engaged to be married to Ato Ubby. barely one month into the Engagement and in the process of planning a formal wedding I realised I had made the greatest mistake of my life.The Foundation of the Union was based On lies and Deceit..shocking lies.we had been dating for a almost year and i thought i knew it all but nothing prepared me for what unfolded.. On the verge of trying to salvage the situation I found out I was expecting a child. I kept quiet to the Rumours Making the rounds because I was left with the option of thinking for my child and trying to salvage a dead situation but now I have finally made up my mind to break off the Engagement and my Reasons are Irreconcilable… I just want to be left alone to take care of my Child. Stella I wasn't married I was engaged to be married but as things stand now, the engagement is officially broken due to irreconcilable differences and since I am having my baby soon, my Doctors has advised me to rest as my health and that of my Baby is the most important thing right now..
So you are the one walking away and not him?you want to go into details?
..Yes i am the one walking out on the pack of lies,I am not going to pretend because i want to be married,i am not desperate and i would rather swallow my pride and accept i made a big mistake than forge ahead in lies.I am sorry i cannot go into details because i do not want to trade words or run my ex down because he is the father of the child i am carrying.
I am sorry if keeping quiet misled people into my status was already married.The excitement of looking forward to birthing my child kinda numbs the shock and disappointment but i will be fine.
So,after the introduction,the planned marriage was dead on arrival?
…exactly and all this while,we have been trying to settle the issues,that's probably how you got hear of it.