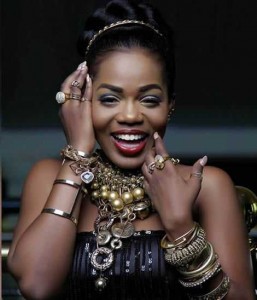 Afia Schwarzenegger has become a laughing stock to the extent that her own former best friend-Mzbel has taken to instagram to laugh at her final termination by Kennedy Agyepong.
Mzbel must be really excited—and there was no better way to describe Afia Schwarzenegger's beat down than how she did it, using this funny Bruce Lee comparison.
It's funny how Afia Schwarzenegger has been silenced by Kennedy Agyepong—and also, by the many Ghanaians around the world who seem to be tired of Afia's unending insults.
When Mzbel' friendship with Afia Schwarzenegger fell apart a few weeks ago, as usual, Afia threw several insults her way on instagram, sometimes employing vile innuendos.
Source: ghanacelebrities.com.