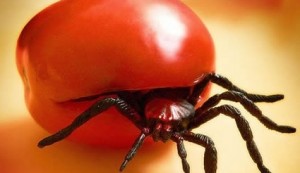 The Food and Drugs Authority (FDA) says it is possible Genetically Modified (GM) foods could already have found their way into the country.
Head of the Biosafety Unit of FDA, Kwame Dei Asamoah-Otchere, said it is likely small quantities of the highly controversial genetically modified products may have entered the country from America, China and other developed countries.
"Considering the porosity of our borders, coupled with ignorance of business people, it is possible that some GM foods or some GM ingredients contained in the foods, may have entered Ghana in non-commercial quantities", Mr Asamoah-Otchere stated.