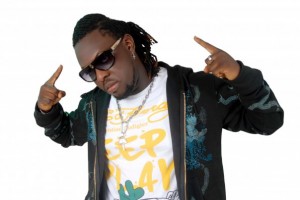 He might not have hit the books earlier in his life but Timaya is still proving to be an inspiration to thousands of youths across Africa.
The Pop singer made sure to inspire young Nigerians at the third leg of Star Music Trek, which held in Uyo, Nigeria.
"Education is not for me," the hit artiste confessed, "It is important, yes, but not for me for me. I scored 17 in JAMB, That's when I gave up. I don't have the brain for education but for those of you who do, please do it, it's good.'"
It's thrilling to note too that despite this 'lack', he has risen to become one of the most popular artistes in Africa.