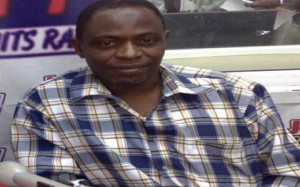 Coming events they say, casts their shadows and for followers of the oldest Club in Ghana Hearts of Oak, the future looks worrying especially after its head coach publicly invoked curses on some players and members of the technical team.
The Phobians, soon after sacking their charismatic coach David Duncan have seen their performance take a sudden slump amassing just four points out of their last five matches which had 15 points as stake.
In a move to appease the angry fans, the Board appointed former Club legend Mohammed Polo as the substantive coach till the end of the season with the hope that he could continue from where Duncan left off.
In his third match in charge of the team, the Phobians were humiliated by All Stars 3-0 in the last Sunday's league match and according to Polo; he 'smells a rat'.
According things got out of hand last Tuesday when the coach invoked curses on any Hearts player or member of the technical team who has either tried to sabotage him or has intentions to do so.
Some of the players are reported to have feigned injuries and sicknesses just to avoid the Wa All Stars match and this according to the coach is rather unfortunate.
"I'm not saying that what happened prior to our match against All Stars was sabotage. If truly it was a ploy by some of the players to sabotage me, then I leave them to God."
"God will punish any player or official who tries to sabotage me and my work here at Hearts", Polo angrily told Oman fm sports.