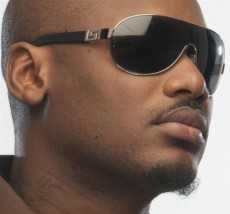 After having 7 beautiful kids, ace musician Tuface Idibia has revealed he will likely not be making more babies with his wife, Annie.
The 40-year-old star, who was recently honoured with a chieftaincy title in Kaduna,revealed in a recent interview with Encomium Magazine that it wasn't easy being a star and a family man at the same time. He also revealed that his work keeps him away from his family but he tries as much as possible to make up for lost time.
"My job takes me away most of the time and sometimes I spend only two days in a month in the house, but I try as much as possible to create time for my family, despite my busy schedule."
When asked if he would be having more babies with his wife, Annie, the father of five responded, "More babies? Well, I don't know. In Africa, you never stop counting babies until you stop, but I'm good, just kidding," the 40-year-old added.
He also talked about how he handles his female fans now that he is married. According to him, the nature of the job won't stop women from flirting with him, but it all depends on how he handles and manages the situation.
"Some of the ladies just want to express their love for my music and it is being misinterpreted, though sometimes it is actually a case of lust or infatuation, but it's all about how I handle the situation." he stated.
Tuface, who recently launched his biography, A Very Good Bad Guy, has two children with his wife Annie, another two with ex-girlfriend Sumbo Ajaba, and three more with former lover, Pero Adeniyi.
Source: Ghana Vibes.