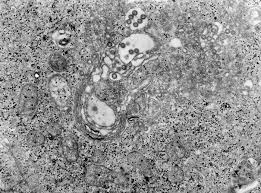 ABUJA — The outbreak of Lassa fever in Nigeria has killed 41 people out of 93 reported cases, Health Minister Isaac Adewole said Tuesday.
Adewole however said the spread of the disease had not gone beyond 10 states of the country, denying reports it had spread to 12 states. (Nigeria-Fever)
– – – –
ISTANBUL — At least 10 people have been killed and 15 others wounded in an explosion that hit Istanbul's historic Sultanahmet Square, a tourist hub, on Tuesday, the Istanbul governor's office said.
The explosion took place at around 10:15 local time (0815 GMT) at the square, and the investigation is going on to determine the cause and its perpetrators. (Turkey-Explosion)
– – – –
GENEVA — Some 18,882 refugees and migrants have reached Europe by sea in the first 11 days of this year, the International Organisation for Migration (IOM) said on Tuesday.
According to figures, 18,615 individuals arrived in Greece between January 1 and January 10, while 257 migrants and refugees reached Italian soil in the same period. (Europe-Refugee)
– – – –
NEW YORK — Four teens were arrested and another is still being sought after they raped an 18-year-old girl in a dark corner of a Brooklyn park here last Thursday, authorities said on Monday.
But this tragedy might have been avoided if less time were wasted. (US-Rape)
– – – –
MANILA — The Armed Forces of Philippines downplayed on Tuesday an assessment made by a Singapore-based analyst that the Islamic State (IS or ISIS) may soon establish a "wilayat" or province in Mindanao, the Southern Philippines.
AFP spokesman Col. Restituto Padilla reiterated that the military has not gathered information to prove a verified connection of IS with the local terrorist groups, including the Abu Sayyaf Group (ASG). (Philippines-IS)
– – – –
RAMALLAH — Israeli security forces shot dead three Palestinians during clashes in the West Bank, the Palestinian health ministry said on Tuesday.
The health ministry said that two young men were shot dead at a crossroad near the Israeli settlement of Beit Anun, near Hebron in southern West Bank, a flashpoint city where many of the recent Palestinian attacks took place. (Israel-Palestine-Clash) Enditem
Source: Xinhua.