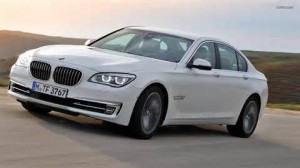 Circumstances surrounding the con­struction of the 5.7 km Achimota-Ofankor road in Accra became a subject of concern for the Public Accounts Committee (PAC) of Parliament when officials of the Ghana Highway Authority (GHA) appeared before the Com­mittee Thursday.
PAC also questioned why a brand new BMW 7 series saloon car was purchased in 2012 from a GH¢128 million road con­tract sum for the use of the  then Minis­ter of Roads and Highways, Joe Gidisu.
The explanation given by Mr. Abbey, who was then the Direc­tor of Contract at GHA, was that the BMW was purchased for the Minister to enable him to inspect work on the road in comfort.
Some of the members of the Committee, especially the Vice Chairman and MP for Abuakwa South, Samuel Atta Akyea, and another Member, Simon Osei-Mensah, MP for Bosomtwe, were virtually mad over the explana­tion for the pur­chase of the plush saloon car when the Minister was already having an official four-wheel vehicle and another official saloon car.
"How can a new luxurious saloon car be bought for the Min­ister just to inspect a road when he has been assigned four-wheel official vehicle?" Mr. Atta Akyea questioned.
Mr. Osei-Mensah wanted proper explanation for the acqui­sition of the car which he said was completely misplaced.
He enquired about the where­abouts of the car and the current state of the vehicle.
The current Minister of Road and Highways, Sulemana Amin Amidu, who was at the sitting with the officials of GHA, explained that indeed the vehicle purchased for the Minister was to become a property of the Min­istry.
According to him, after his predecessor had used the vehicle for some time, he realised it did not meet the specifications he wanted so he sent it to the Presi­dency for it to be replaced with what he felt suited his 'taste'.
The Chairman of the Com­mittee, Kwaku Agyeman-Manu, demanded that the vehicle be produced for inspection to ascer­tain whether the BMW saloon car was, indeed, in good condition or not.
The Committee was also clearly not happy with an amount of GH¢374,000 purport­edly spent on training and allowances, which were not relat­ed to the project at all.
The Committee grilled the GHA officials, led by the Acting Executive Director, Michael Abbey, on why the contract sum jumped from GH¢ 40.4 million to GH¢ l28.00 million.
The GHA boss  explained, the contract sum of the Achimota-Ofankor road was substantially reviewed because of changes to the original plan of dual carriageway into eight-lane road.
According to him, substantial changes were made to the Tantra Hill and Qfankor overpasses as and the Regional Coordinating Councils, to streamline the pay­ment of Interim Payment Certifi­cates and also ensure prompt payment to avoid such "unneces­sary costs" in interest charges
Source: Daily Guide