As part of the 10th anniversary celebration of the Newmont Ahafo Development Foundation (NADeF), the media has been engaged to tour all communities where NADeF has constructed projects for the benefit of residents.
Media houses such as Anapua Fm (Kenyasi), Tv3, GTV, Graphic, Peace fm, Chronicle,Ghana News Agency(GNA), Nananom fm and Success Fm (Goaso) made the tour for two days (26th- 27th September,2018).
According to the Executive Secretary of NADeF, Mrs. Opoku Darko, the purpose of the media tour is to let the public know all the projects done by NADeF in conjunction with the traditional leaders and the people of the communities for the past 10 years of existence in Ahafo.
She explained, the projects are not just built by the NADeF but rather the leaders and the people state what they want and then NADeF uses the tokens of the communities from Newmont Gold Limited (Ahafo) to construct such projects which involve education, health, water, sanitation and many more.
Mrs. Opoku Darko said she is excited that NADeF is able to partner the communities to use their tokens from the gold mining company to improve and change the lives of people in affected areas for the past years. " All sectors in human lives are boosted" she said.
She highlighted that all projects under NADeF are well constructed with the best of materials for long life span and also their concern for the maintenance aspect of said projects.
Some of the projects include administration blocks of two nursing colleges (Yamfo and Ntotroso), academic blocks of basic schools, lecture halls, palace, dinning hall, chip compounds, teachers quarters, health centres with maternity, toilet facilities, social centre, first floor of police training school, first floor of university of mines campus, roofing of school, computer laboratories, boys and girls dormitories for health schools, football parks, portable drinking water, scholarships for students and many more.
Areas where NADeF has constructed such projects include Kenyasi 1 & 2, Ntotroso, Gyedu, Womahinso, Yamfo, Susuanso, Adrobaa, Terchire and Efispa.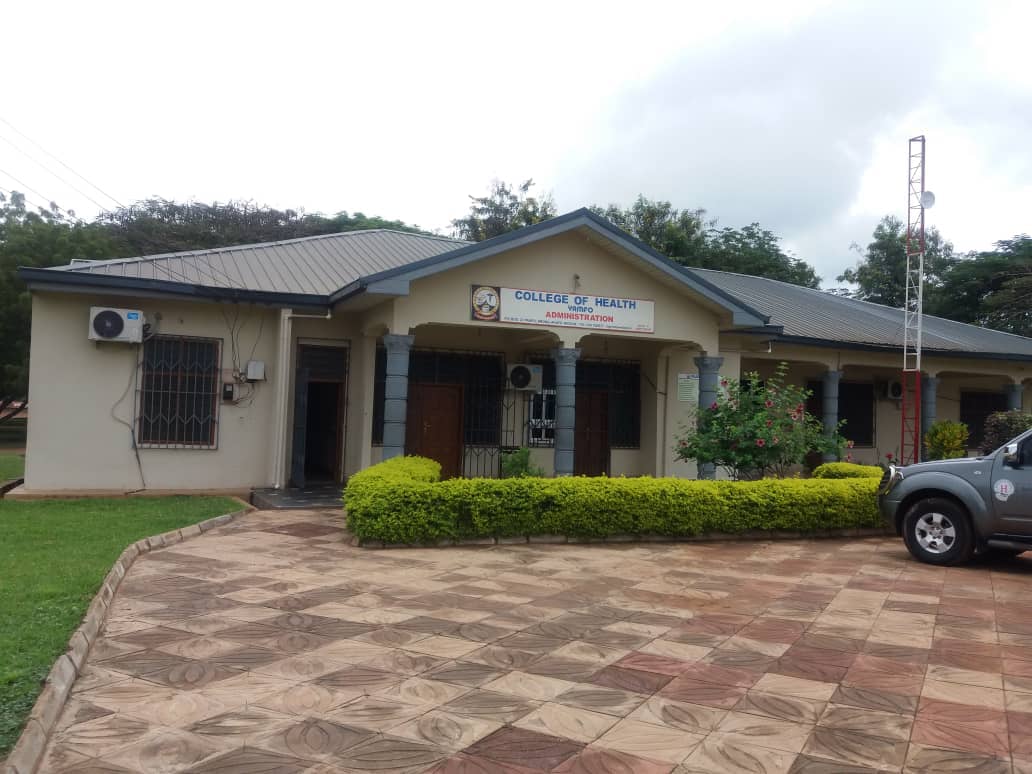 story by : Sammy Asare