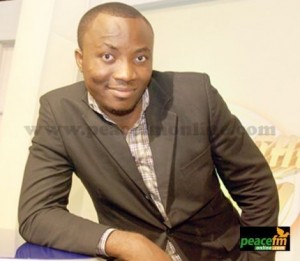 I am sure by now a lot of people who say Ghanaian comedians are not funny and shouldn't be given bigger platforms are bowing their heads in shame.

The attitude of always ridiculing our won and not promoting them is what has kept the Ghanaian comedy industry in the doldrums for donkey years.

But thank God one of Ghana's finest comedians and former Big Brother Rep Derrick Kobina Bonney aka DKB last Saturday at the Accra International Conference Centre shocked people with surprise and he kept the whole house laughing un-ended with his delivery at the Night of 1018 Laughs and Music organised by Charterhouse.

I wasn't at the Conference Centre to see the show but when I saw statements like "Great delivery by DKB at 1018 Laughs and Music' and "Having seen the entire show I give Bovi 8 & revise DKB's by adding 0.2 to make it 8.2, Funny Bone 7.5, Dan D'Humorous 8 & Okey 7, DKB topped" from Charterhouse's George Quaye and Graphic Showbiz's Francis Doku respectively on their Facebook timelines, I was wreathed in smiles for the fact that at least the few of us who have been advocating that our Ghanaian comedians be given bigger platforms have been vindicated.

DKB told me in a radio interview on Vision 90.9FM in Koforidua that initially when he mounted the stage, the ambience of the audience wasn't that welcoming especially when he tried making a joke with his Big Brother slapping incident but thank God he did what he could to dazzle them and few minutes later, he had the auditorium laughing its ribs out.

Even though DKB believes he has grown in comedy over the years and really prepared to prove his critics wrong, he also believes that his popularity scored him some points.

"The last time I appeared on the same platform, I didn't get this kind of response because I was very new and most people even asked 'who is that DKB?' But here I am in 2014 after I have been in Big Brother, slapped Zainab and have become more popular. Trust me; if I had repeated what I did at A Night of 1011 Laughs last night, I still would have made it. So I would say yes, I have matured but my popularity also helped me so much," he told me.

So this is what I keep saying. My philosophy of 'sacrificing-to-save' is one which holds prospects for developing the creative arts industry. It is time we gave some people the benefit of the doubt to show the world what they can do.

For how long would we continue to import comedy acts into the country? For how long would we be insulting our own people than encouraging them to soar higher? At least DKB has proven a point that 'yes we can'.
Source: Flex.