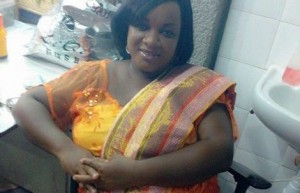 It has emerged that popular Ghanaian female directors Leila Djansi and Shirley Frimpong-Manso may not be the pioneers of female film directing in Ghana after all, as one Veronica Quarshie has popped up as the first Ghanaian female director.
Veronica is credited with a number of amazing Ghanaian productions from the 90s and that include all-time best Ghanaian movie Stab In The Dark, which arguably made actress Pascaline Edwards very popular.
The era when Ghana's movie industry was the sole preserve of men—when men wrote and men directed—was when Veronica surfaced.
She took women from obscure, stilted and gender imbalanced storylines to women who owned their space.
Her technical storytelling and mise-en-scéne were perfect. Her stories did not create women who were validated by love; love was just an icing on the cake.
She told everyday stories using realistic plots and had a unique skill in portraying the Ghanaian culture in her films.
But interestingly, she is not among the list of celebrated Ghanaian filmmakers today. Not many industry stakeholders even know about her.
Indeed, Ghana's current movie industry is being driven by women. Today there are a lot of female producers than ever;
and it all started with Veronica who was a source of inspiration to young filmmakers in the 90s.
She worked for Princess Films owned by Moro Yaro. She graduated from the Ghana National Film and Television Institute in 1989. She is married to Mr Nai, an editor, and they have a son.
Source: Daily Guide.