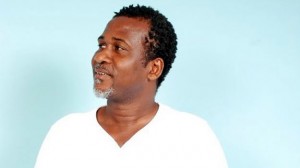 Though is not an election year yet but it seems musicians have started sending out early signals that politicians should sit up because they will be coming after them heavily during the campaign season.
Lucky Mensah is one musician who is noted for the business of recording songs for politicians and he has started already sending wrong signals, but like courtesy demands, he is hiding behind the truth with the release of his new single Esi Araba. Just like he did in his "Nkratuo song", he claims he is once again singing about his family as if he is the only person who has a problematic family.
In the song, Lucky Mensah sings about one Esi who thought was doing well even though her achievements could not even be likened to Araba. According to critics of the song, they understand it to be that Lucky is really "hitting" the ruling government that either our late president could not even do better or the NPP government could not save Ghanaians from hardship so how much more the sitting government.
Bringing on Joe Frazier, he adds insult to injury with his serious rhymes where he used punch lines like "Jet Lee could not do it so how much more "Chuck Norris" and many more comparable rhymes. Read an interview excerpts with Lucky Mensah and Flex newspaper editor Sammy Flex.
"Well, we are all feeling it because it is reflecting weather negative or positive in our pockets. Like everybody knows me for, I always compose songs around problems in countries, families and even happenings within our societies so the same thing applies to my latest single. It simply means that even the trusted one could not deliver how much more you.
Personally, I wish we will continue with the current issues and forget about the old matters. I don't believe in those assumptions because people always have so many things to say about my composition. I am rather a Ghanaian so I sing for every political party whether NDC, NPP or any other party" Lucky Mensah said this.
Now the big question, will he succeed this time round like he did with the Nkrantuo song where it was alleged that the late Attah Mills called and compensated him with some cash and car?