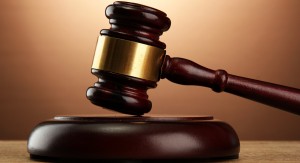 A Cape Coast circuit court on Friday remanded two friends into police custody for allegedly defiling a 16-year-old girl in their house at Duakro near the University of Cape Coast.
The plea of Kwame Ayivi, a 30-year-old gardener and Godson Kudedzi, a 36-year-old taxi driver, was not taken and will be re-arraigned on Tuesday, February 11.
Prosecuting, Police Chief Inspector Charles Anku told the court, presided over by Mrs Florence Okai, that on Tuesday January 21, this year, the victim visited the complainant, Wisdom Akakpo at Duakro and could not go back home since it was late.
Wisdom, therefore, asked her to spend the night in his house which she obliged.
He said at about 0900 hours the next day, Wisdom took the victim to see Kwame at the University of Cape Coast taxi rank and asked her to stay with him for a while whilst he (Wisdom ) went back home to prepare for lectures and promised to take her home before noon.
Chief Inspector Anku said Kwame waited for Wisdom for more than six hours but he did not return, so Kwame decided to take the victim to his house to enable her to take a rest.
He said Kwame, upon reaching his house, sexually abused the victim and whilst sleeping after the act, Godson, who shared the room with Kwame, also came in and forcefully had sex with her even though she complained of severe abdominal pains.
Chief Inspector Anku said Kwame later took the victim to Wisdom's house but was told he had gone to work.
He said when Wisdom returned from lecturers he met the victim in tears and when she was questioned she narrated her ordeal.
Prosecutor said a complaint was later lodged at the Cape Coast Domestic Violence and Victims Support Unit which led to the arrest of the accused.
GNA