Naomi Campbell
 has teamed up with Beats by Dr Dre to celebrate Germany's World Cup win.
In a shoot by fashion photographer Rankin, Campbell can be seen wearing 24 carat gold Beats Pro Headphones while posing as the World Cup trophy.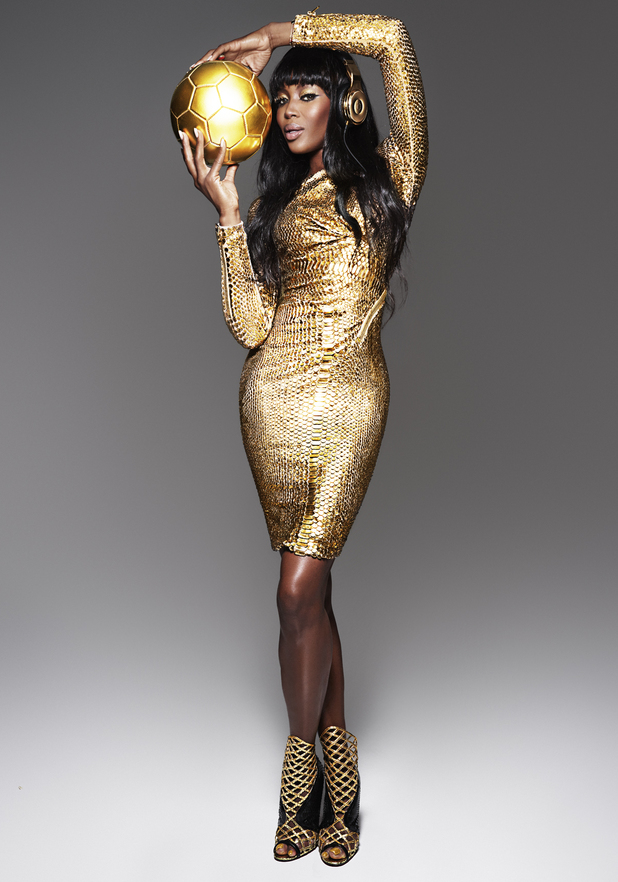 Campbell said: "Working on the Golden project with Beats by Dr Dre was so much fun. The shoot was loud and energetic… I even got to practise my football skills!
"This was the first time I've had the chance to work with the legendary Rankin, so it was a dream shoot. The Golden project is the perfect way to celebrate the German victory and I'm glad to be a part of this campaign."
Beats by Dr Dre has also created a set of 24 Beats Pro headphones, which are dipped in gold and will be given to the German squad to celebrate their achievement in the World Cup.
Germany won the 2014 World Cup after a 1-0 extra time victory against Argentina